"The largest Regenerator Head to have been transported in the world"
After years of reliable service, the Regenerator Head at Essar's Stanlow Refinery came to the end of its working life in 2013. Weighing in at a massive 450-tonnes, removing the equipment is a mammoth task – one that only occurs once every 25 years or more. Wanting to record such an historic occasion, which also involved the erection of one of the world's tallest cranes at approximately 40-storeys high, Essar approached us with their requirements.
We spent multiple days on the ground in Elsmere Port, using a range of state-of-the-art cameras, lenses and video equipment to document the truly epic replacement project.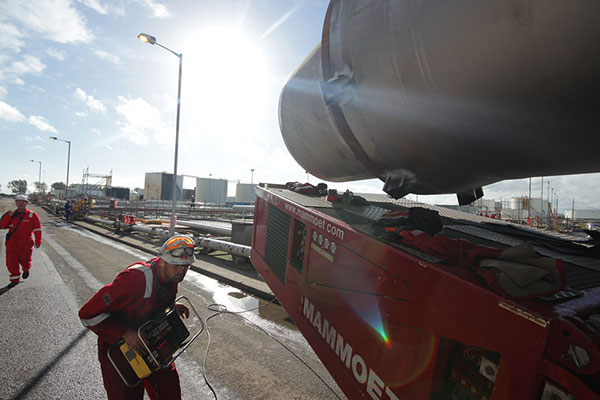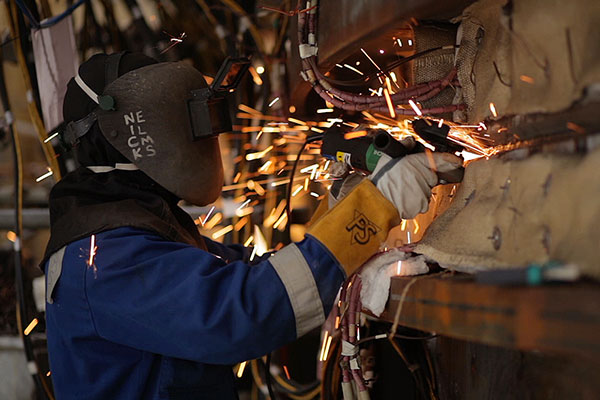 Our brief also required us to show the detailed coordination needed to mobilise numerous highly skilled professionals, who themselves were using the heaviest and most sophisticated engineering and lifting equipment in the world. Capturing from various different angles in tight timeframes added another layer of difficult to the shoot but, despite poor weather conditions throughout the shoot, we delivered a stunning seven-minute video of the replacement works.
The final edit was only possible because we worked closely with the team at Essar to understand their strict scheduling, challenges and requirements. The video is now available to watch across Essar's online channels.