GL events Seating & Stadia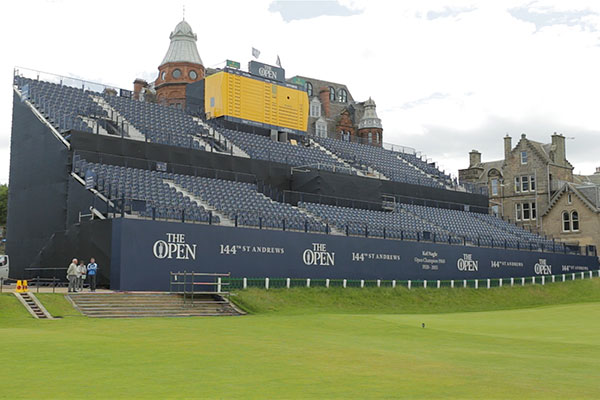 Hours of video footage and over 15,000 still frame images were captured for our clients GL events Seating and Stadia as they helped to make history at The Open Championship. Over the course of three weeks GL events erected the first ever two-tier grandstand at St Andrews links – the prestigious 'Home of Golf'.
We used a variety of specialist cinema-quality video equipment – including specialist mounting rigs and motorised 3-axis stabilisation hardware – throughout the build period, along with a completely off-grid, long-term, networked time-lapse camera system, remotely controlled from hundreds of miles away.
With no mains power available, we designed and built a special solar-powered system for to complete the required time-lapse capture and took specialist equipment along with us to capture video of the stunning surroundings at St Andrews links.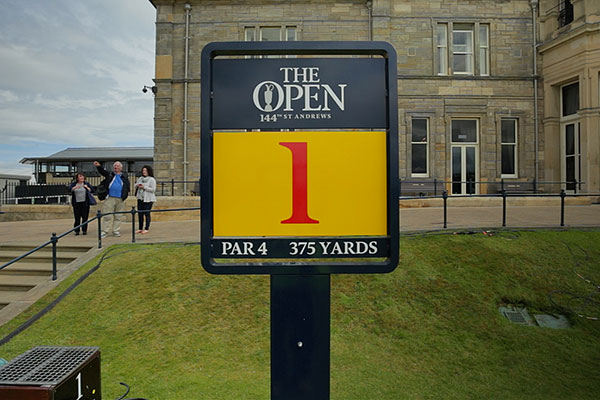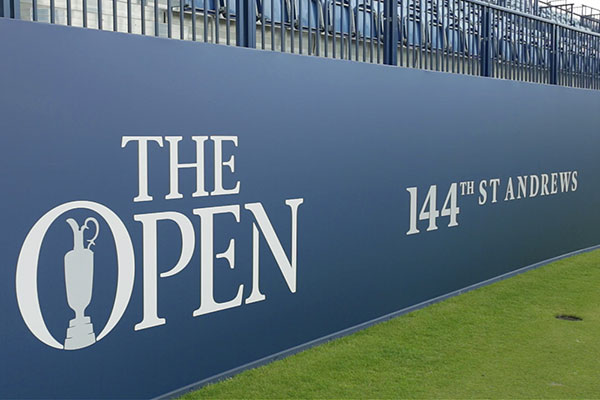 We previously used our video and time-lapse capabilities to help GL events document the construction of Watford FC's new East Stand. Since named the Sir Elton John Stand by the club, GL events commissioned one of our bespoke camera systems to capture all their work over a 36-week period.
They shared the online viewer details with followers, causing a storm on social media as excited Hornets fans got a glimpse of the Vicarage Road re-development.