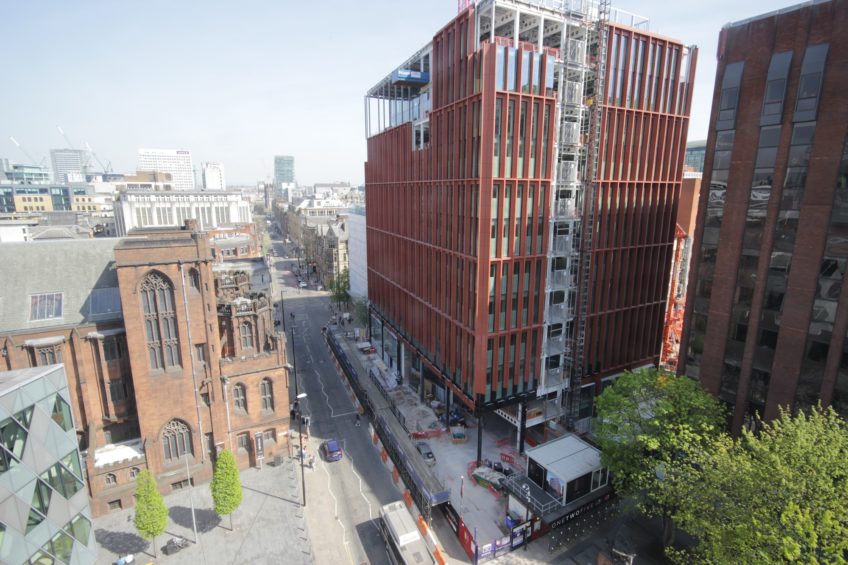 The contemporary office high rise 125 Deansgate, Manchester is one of the most impressive developments that we have helped to capture in the city.
As providers of leading media solutions in the construction industry, we were able to accurately capture the development of this iconic build.
Located in the heart of the city, on one of Manchester's best-known thoroughfares, the 117,000 sq ft development is now a striking 12-storey, column-free high rise.
At the very start of the project in 2016, we were tasked with the challenge of locating the best possible camera position in this tight city-centre space. The angle of capture had to cover the full range of site works, from the demolition of the previous building, Lincoln House, to the construction of the new contemporary, BREEAM-accredited modern structure.
Through our strategically positioned camera system, we were able to capture this prestigious £70 million redevelopment, including the demolition work, groundworks, construction of the concrete core and the build of the now distinctive office block.
During the three-year period of capture, 125 Deansgate requested two specific videos highlighting key milestones in the project. One captured the demolition of Lincoln House. The second video goes on to feature progress mid-way through construction of the new build.
With each project we undertake needing a unique and bespoke approach, we are always keen to work with our clients to fit any requirements. In this particular case, 125 Deansgate actively used our video edits for marketing purposes, regularly sharing and interacting on dedicated Twitter, Facebook, and other channels, to create interest in the works taking place.
We are pleased to have been involved in such a landmark project in the city and continue to capture the growth of the Northern Powerhouse through other media solutions in Manchester & the wider North West.